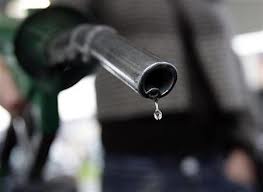 The rising fuel prices have been explained.
The Uganda Revenue Authority has blamed the trend on the deficit recorded in international trade taxes.
Currently a liter of petrol goes for Shs.3,900 up from 3,800, while that of diesel goes for Sh.3,600 up from 3,400 last month, a trend that the sector players have blamed on the foreign exchange rate.
Addressing a news conference this morning, URA's spokesperson Sarah Banage said the shortage of fuel experienced during the pre and post-election period continues to impact on prices and revenues.
She cites a deficit in international trade taxes registered during the month of February.
Banage says reduction of import duty from petroleum led to a 90.2 % deficit on international trade taxes.
She adds that petrol imports were at 39m liters in February 2013 compared to 41m litres in 2012.
While diesel imports dropped from 63m liters in February 2012, down to 59m liters in February 2013.
Banage however says the situation is getting back to normal as more fuel is expected to be brought into the country in the next few weeks.
It is however worth noting that this does not necessarily result into outright reduction in pump prices since there are other factors that determine fuel prices both locally and internationally.