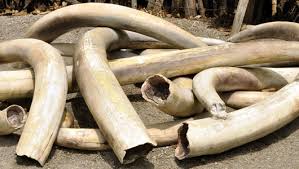 The inspectorate of government says the return of the Uganda Wildlife Authority (UWA) executive director Dr. Andrew Seguya will not affect its investigations.
Dr. Seguya had been asked to step aside last year by the minister for Tourism Maria Mutagamba to allow investigation into the alleged theft of 1,300 kg of Ivory but was on Friday handed back the office.
The inspectorate's spokesperson Munira Ali says his suspension had not been done according to the law.
She however says investigations are moving on smoothly and does not hope Dr. Seguya's return will affect their work.
The inspectorate was last year directed by the president to probe the theft of over 1,300 kgs of ivory valued at 3bn shillings from UWA's strong room.