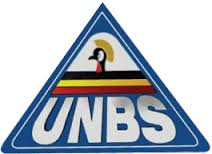 The standards body has closed Ecofresh water plant at spring close Bugolobi.
The plant has just been shut down by the Uganda National Bureau of Standards over what they call endangering the lives of consumers.
The Quality Assurance Officer at UNBS Martin Imalingat says the closure is in the interest of public health and safety.
Eco Fresh Beverages Ltd is a Chinese company that has been packing and selling bottled water.
This is not the first time the company is in the spotlight.
In 2011 it was closed on grounds that it was illegally using the UNBS quality mark as well as the ISO 9000 logo without authorization.
It has also failed a number of periodic sample tests done by UNBS in the past.