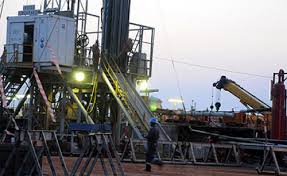 Lack of information is hindering the growth of Uganda's Oil and gas sector.
This is according to a new report released this morning by the World Bank titled "Leveraging Oil and Gas Industry for the Development of a Competitive Private Sector in Uganda".
Releasing the report, Valeriya Goffe, the World Bank's Finance and Private Sector Development Specialist, said the study revealed lack of a centralized place where suppliers can obtain information on opportunities.
She also cited the growing challenges with accessing credit by Oil and Gas suppliers mainly due to lack of long-term resources in financial system among other constraints.
The report recommends that authorities ensure that all suppliers including those in the very bottom of the supply chain and women-owned businesses are informed of available opportunities. Ms Goffe also recommended that the government of Uganda provides comprehensive capacity-building programs to suppliers in the Oil and Gas Industry.
In response, Fred Kabanda, a senior geologist at the Ministry of Energy and Mineral Development promised to have all concerns addressed in due course.
The study that looked at how the oil sector can drive other key sectors and regions of Uganda's economy was conducted in Uganda's Albertine region.