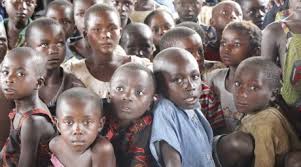 Up to 20% of Uganda's children are affected by some form of mental illness.
According to mental health experts however, this is usually unknown to the children's parents.
Dr. Sheila Ndyanabangi, the principal Medical Officer in Charge Mental Health at the ministry of health says many parents do not spend adequate time with their children and thus failed to observe their behavior.
She says 15% of these need serious treatment and the remaining 5% need simple counseling for them to recover.
Story by Moses Ndhaye