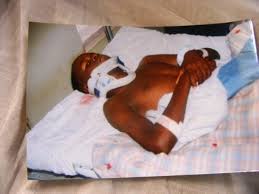 Atleast five people die every day due to lack of cancer drugs at the Uganda Cancer Institute.
This has been confirmed by the deputy director of the institute, Dr. Victoria Walukansa who says they receive over 150 patients every day and 5 of these die because there is no medicine.
She says the most affected are children and adults with breast, cervical, prostate and skin cancer.
She adds that they have been forwarding their requests for drugs to the National Medical Stores but have not received any response.
As a result, there are huge numbers of patients crowded at the cancer institute waiting for drugs in vain.
Officials at the National Medical Stores say they are yet to come up with a formal statement on the matter.