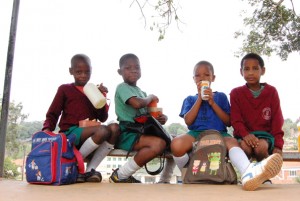 Upto 90% of the diseases affecting school going children are caused by contaminated water.
According to the ministry of education, this is because most of the children often consume unsafe water due to lack of access to affordable safe drinking water.
The ministry in partnership with Market Tales a non-government organization have come together to ensure that children have access to cheap safe water.
The principal education officer at the ministry of education George Muteekanga says they have already started talking to the relevant companies for possible partnership.
The managing director of Market Tales Moona Kwehangana says their goal is to help in achieving the MDG 7 of providing safe water and improving sanitation.