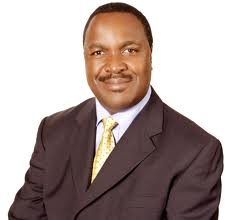 The ministry of health has confirmed an outbreak of Marburg fever in the country following the death of a medical worker.
This has been revealed by the Minister of State for Health Elioda Tumwesigye at a news conference held this afternoon at the Ministry Headquarters in Wandegeya.
He says the victim who died on September 30th has only been identified as a 30 year old man recently recruited as a radiographer at Mengo hospital.
"8O suspected cases have been isolated, 38 are Mengo workers, 22 are from Mpigi Health Center Four, while 20 are in Mukunyu village in Kasese district where the deceased was buried" Dr. Tumwesigye explained.
He added that one of them who had obvious symptoms has been referred the Virus Research Institute in Entebbe and the results are expected tomorrow.
Marburg is a hemorrhagic fever whose symptoms typically begin abruptly within five to 10 days of infection with Marburg virus.
Early signs and symptoms include: Fever, Severe headache, Joint and muscle aches, Chills and Weakness.
Over time, symptoms become increasingly severe and may include; Nausea and vomiting, Diarrhea, Red eyes, Raised rash, Chest pain and cough, Stomach pain, Severe weight loss.
Others are bleeding, usually from the eyes, ears, nose and rectum
The last reported case in Uganda was in 2013, when the Ministry of Health reported 5 laboratory-confirmed cases of Crimean-Congo Hemorrhagic Fever, including 3 cases from Agago District and 2 cases (1 death) from Wakiso District.
Four deaths were reported earlier in 2012 in Luweero district.