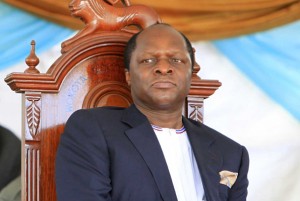 The Kabaka's visit to Bugerere County comes with health benefits to the residents.
A team of health workers from Mukwaya General Clinic and Buganda Kingdom have camped in different sub counties in Bugerere to offer free medical services.
The Kingdom's health minister Dr. Ben Mukwaya says they will treat diseases like malaria, provide free HIV testing and counselling and free circumcision among others.
Dr. Mukwaya says this is intended to improve the livelihood of Kabaka's subjects.