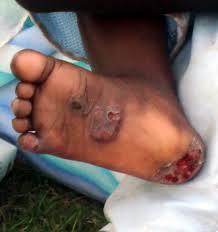 The government has been asked to reconsider restocking cattle in Busoga as one of the ways to fight jiggers.
This comes as government seeks interventions to address the problem of jiggers in the region.
Kiruhura Woman MP, Beatrice Rusaniyaa argues that besides meat and milk, residents can also make use of the cow's urine and cow dung to treat jiggers.
Rusaniya says as evidenced in Western Uganda, the use of these by products has made it impossible for families with cows to suffer from jiggers.