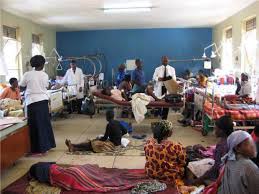 A total of 49 cholera patients remain in hospital.
This has been confirmed by the commissioner community health at the ministry of health Dr. Anthony Mbonye.
Mbonye says the ministry has labored to contain the diseases and no more deaths have been reported
He says 53 people have been discharged after confirming that they were cholera free.
 He says the National Task Force composed of Ministry of Health officers and other health development partners is working round the clock to avoid any new infections but also offer treatment to the victims.