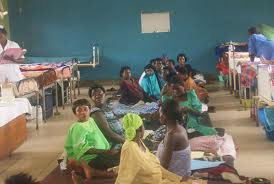 The number of Cholera cases in Namayingo district has risen to 54.
This comes a week after the outbreak was first reported in the district.
Two deaths were confirmed last week despite various interventions from ministry of health and the district health officials.
The Namayingo Resident District Commissioner Samuel Mpimbaza Hashaka said the affected people are now moving to Kenya and other districts which is worrying the authorities.
He explained that residents have not heeded to any health guidelines despite massive sensitization.