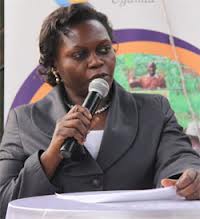 The Congo Crimean Hemorrhagic Fever is largely contained.
This has been confirmed by the state minister for primary health care Sarah Opendi.
She says since the disease broke out two weeks ago they have not yet registered any new confirmed case.
Opendi attributes the development to increased surveillance and the public sensitization about the disease.
Opendi however appeals to members of the public mostly in Agago district where the disease was first reported to remain vigilant and report any suspected cases.