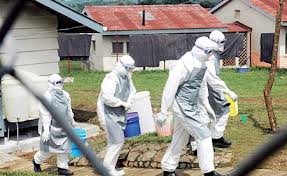 Nearly 30 health workers conducting Ebola screening at Entebbe International airport have threatened to lay down their tools over pay.
The health workers claim that they have spent three shifts of 10 days each without pay and with no proper communication from the ministry of health.
They also claim that they are working without supervision yet the screening runs up to march next year.
However, the Permanent secretary ministry of health Dr. Asuman Lukwago says the ministry has not received any communication to that regard.