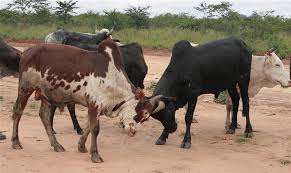 The Foot and Mouth disease in Teso sub-region has finally been contained.
This has been confirmed by Soroti District Veterinary Officer Dr. Patrick Eyudu who says this followed the vaccination of over 21,000 heads of cattle.
Eyudu however adds that the quarantine imposed by the ministry still stands and that those engaged in illegal slaughter of animals before it is lifted risk being arrested.
Meanwhile Christine Amongin Aporu, the state minister for Teso affairs laments that the disease has stalled the restocking programme under the office of the prime minister that was rolled out this year.