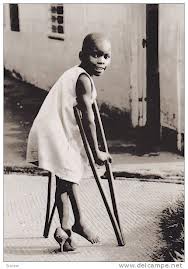 The ministry of health is set to carry out a mass polio vaccination in December.
This follows reports of fresh polio outbreaks in Somalia, CAR, parts of North Eastern Kenya and South Sudan putting Uganda with porous borders at risk.
The ministry of health permanent secretary Dr.Asuman Lukwago says the vaccination will begin with areas that are most at risk before it can be rolled out to other parts of the county.
Dr Bakyaita Basajja Tebadiba, a senior Health educator at the ministry of health has told the daily Monitor that these fresh outbreaks of polio are putting Uganda at risk.
"It could frustrate the national campaign to make Uganda polio-free by 2018. Currently, a total of 2.6 million children in Uganda are at risk of contracting the Wild Polio Virus", Dr. Bakyaita explains.
He adds that about 200,000 children remain immunized in Uganda due to vaccination refusals and Injiri cult that has spread all over the country, fuelled by misconceptions about the effects of the drops.
Dr Bakyaita says that Polio, an infectious viral disease causes temporary or permanent paralysis especially in children and young adults.
The virus enters the nervous system and infects nerve cells that control muscles, causing paralysis, often of the legs.