Government remains determined to subject medical practitioners to a two-year mandatory service before issuing them with practicing certificates.
The service termed as "bonding" will see new medical doctors pharmacists and physicians work for two years in government health facilities before acquiring certificates to enroll for private practice.
Medical students and interns across the country earlier staged protests against the decision, describing it as a form of exploitation and forced labour by government.
However, Hon Sarah Opendi, the health state minister in charge of general duties told parliament's committee on health on Tuesday afternoon that government maintains its stand on the matter.
The minister threatens that all those who choose to cut short their practice will face a fine by paying all costs incurred by government on them during the entire period of training including internship.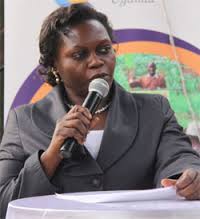 In a related development, government has back tracked on move to introduce pre-entry exams for medical interns as a prerequisite for enrolling into government medical facilities.
Early last month, medical students protested a directive by. Dr Anthony Mbonye, the Director General of Healthy Services under the Ministry of Health that all medical students would be subject to pre-entry tests before being granted placements.
The move was seen as a measure by government to cut its expenditure on public health.
However while appearing before parliament's committee on health, minister Opendi revealed a new position.
Opendi said that government would maintain the status quo pending a critical study into the program.
Story By Moses Kyeyune