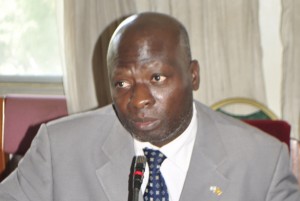 The ministry of health says it is negotiating with donors regarding withdrawal of support for the HIV/AIDS program.
The permanent secretary at the ministry of health Dr. Asuman Lukwago says they are holding several consultative meetings with the donors to ensure that aid is not cut in the health sector.
The US government has halted funding amounting to over 8 billion shillings meant for HIV prevention and other health programs following the passing of the controversial anti-homosexuality law by the government of Uganda.