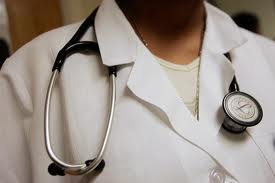 The ministry of health says it has finalized plans to have health workers' salaries increased.
On Monday, health workers under the Uganda Medial Workers' Union tasked government to increase their salary and have the highest paid getting Sh15 million while the least paid gets Sh1.5 million.
The permanent secretary in the ministry of health Dr. Asuman Lukwago says there will be an increment though not to the expectations of the medics.
Currently the highest paid health workers who are the doctors earn Sh.2.5million per month while the nurses who are the least paid earn about Sh.350.000.
Story by Diana Wanyana