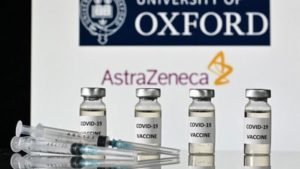 By Tonny Abet
The World Health Organisation (WHO) is planning to introduce an electronic vaccination certificate to monitor those who have been immunised against Covid-19.
Once accepted by countries, the electronic certificate is expected to play a central role in regulating travels, and affect access to services in private and public places.
WHO said the e-vaccination certificate will "facilitate monitoring of national Covid-19 vaccination programs as well as supporting cross-border uses architected for a potential future in which the Covid-19 vaccine would be included in an updated version of the international health regulations."
This comes at a time when most countries are struggling to acquire vaccines. Uganda is expecting to have only 2 million doses by January.
WHO is also fighting the distrust and conspiracy theories among some influential religious leaders that Covid-19 vaccines are being used by rich people in "ID2020" project to introduce microchips into the bodies of the recipients to control them.
ID2020 is a 2016 founded non-governmental organisation, which advocates for digital identification for the billions of undocumented people worldwide and under-served groups such as refugees. Microsoft, which is owned by Bill Gates, Global Alliance for Vaccine and Immunisation (GAVI), and another firm called Accenture are the main pillars behind the organisation.
However, proof of vaccination against diseases such as yellow fever has long been required before traveling to some countries to prevent the spread, and Covid-19 could be the next.
Read more: https://www.monitor.co.ug/uganda/news/national/how-covid-vaccination-certificate-will-affect-you-3235362