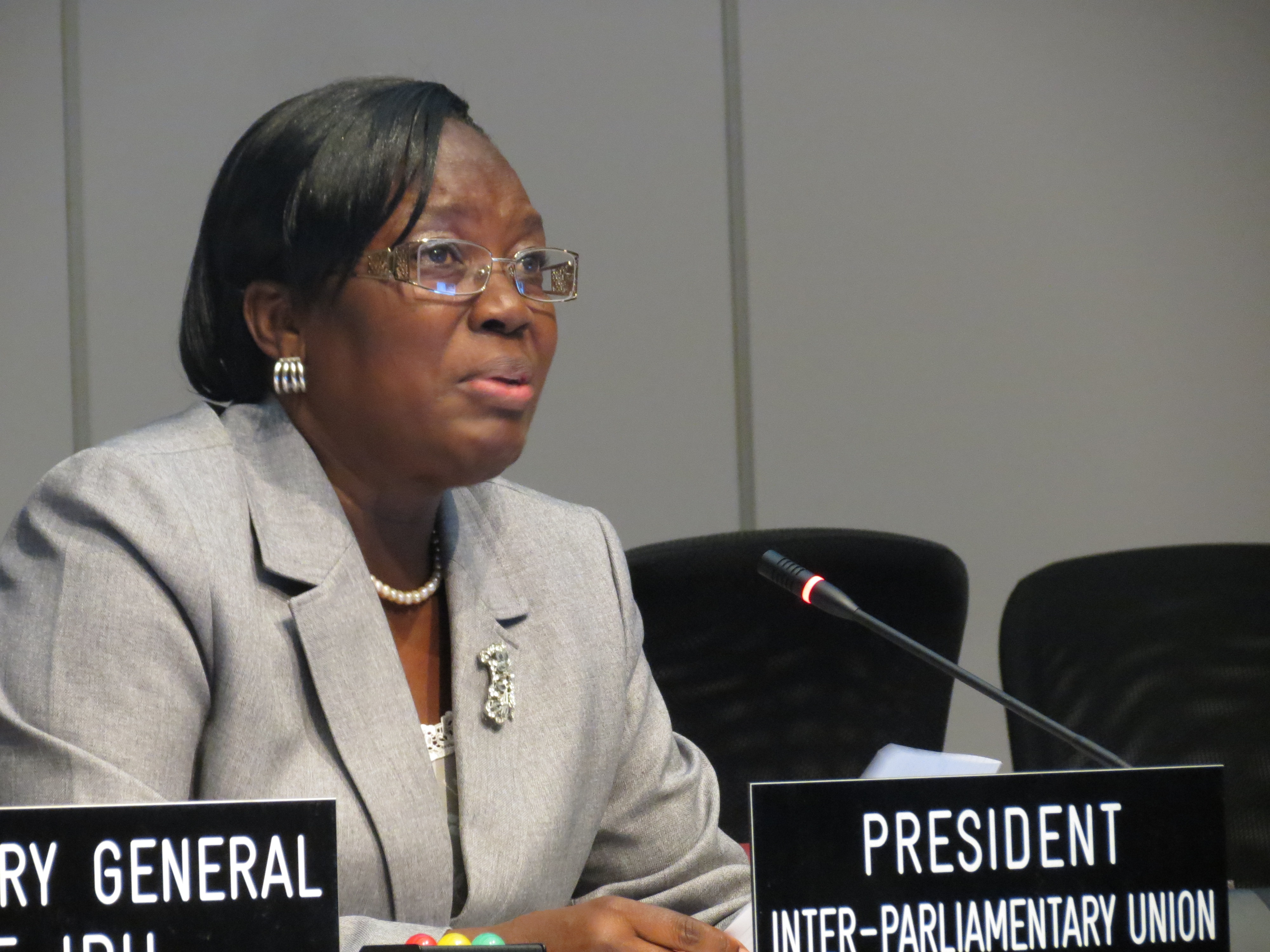 The Speaker of Parliament, Rebecca Kadaga has challenged world leaders to urgently convene and discuss the Ebola pandemic.
Kadaga, while addressing the 31st Inter Parliamentary Union assembly in Geneva, noted that the scourge has left the continent in economic despair and requires emergency attention.
The Assembly's discussions centered around a topic co-authored by Zambia and Belgium, entitled: The role of parliaments in supporting an immediate and robust international response to the Ebola epidemic and in enacting laws ensuring an effective response to and preparedness for Ebola and other infectious disease outbreaks.
Rt. Hon. Kadaga also highlighted the plight of expectant mothers in Ebola-prone zones, noting that they have been ignored because most hospitals in the affected countries have been turned into isolation units for Ebola patients.
She also advocated for increased pay for the health workers, the procurement of more protective equipment, experimental drugs currently being used in the US to be availed in the most affected countries.