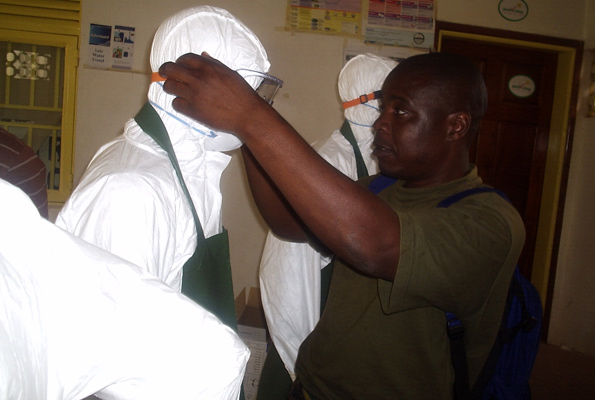 Two more people suspected to have contracted the Marburg virus have died in Ibanda
District.
If confirmed, this will bring the total number of Marburg deaths to seven.
Health experts there say the two had been admitted at Ibanda hospital after they
presented with Marburg signs.
The deceased whose identities have not yet been revealed include a 14 year old boy
and a 68 year old woman.
The Ministry of Health public relations officer Rukia Nakamatte says 3 new suspected cases
of Marburg have been admitted at Kabale district.
Nakamatte calls for calm as the ministry does every possible to contain the disease.
She says they are still closely observing over 250 people who had direct contact
with the people who died earlier of Marburg.