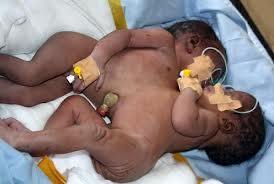 The co-joined twins born at Mbarara Regional Referral Hospital have died.
This has been confirmed by the hospital Director Dr. George Upenytho.
He says they twins died this afternoon before they could be transferred to Mulago hospital for surgery.
Upenytho explains that the twins' organs were not functioning normally, resulting into death.
The twins had been joined on the shoulders.