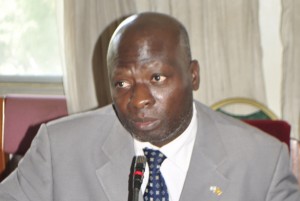 The Ministry of Health has admitted that some of its female workers are left off the government payroll due to rejection of sexual favours.
Early this week, State Minister of Public Service, Ssezi Mbaguta revealed to Members of Parliament on the Public Service and Local Government Committee that some women are taken off the payroll by their supervisors for refusing to sleep with them.
The Ministry of Health Permanent Secretary, Dr. Asuman Lukwago says it is true that there are some cases but it is not a general problem.
Dr. Lukwago says there is a mechanism in the ministry which allows such cases to be reported and disciplinary action taken.
Meanwhile, the Ministry of Local Government has been blamed for absence of some health workers on the government payroll.
The Ministry of Health says more than 4000 health workers are still not on the government payroll, mainly due to discrepancies in the system.
Dr. Lukwago says his ministry has registered a few cases of personnel off the payroll, which is being rectified.
Dr. Lukwago reveals that those affected will be paid their salaries at the end of this month.