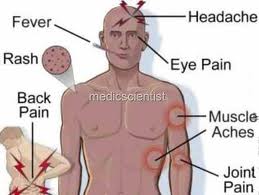 More Typhoid cases continue to be recorded at Kisenyi Health Centre IV in Kampala.
According to Dr. Rose Achan, the in charge of health center within the last two days alone, over 400 suspected new cases have been registered and tests are still being conducted on them.
The following hotline numbers have also been set up by Kampala Capital City Authority (KCCA) for members of the general public to report any suspected case; 0794-661095 or 0794-661128.
This comes just days after the ministry of health confirmed a Typhoid outbreak in Kampala, Mukono and Wakiso districts.
The ministry earlier confirmed two deaths and 142 suspected cases under close observation.
Some of the symptoms of Typhoid include high fever, abdominal pain cough joint pain and general dizziness.
Story by Shamim Nateebwa