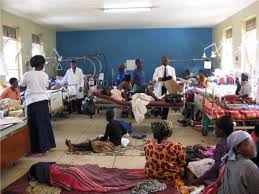 Members of parliament on the health committee have set off to northern Uganda for a field visit.
Chairperson of the committee Dr. Kenneth Omona says the visit is part of the legislators' routine work of playing an oversight role.
Dr. Omona says the members are to monitor service delivery in health facilities in Abim hospital, Lira, Oyam, and Gulu.
"Ideally, we want to look at the quality of health service delivery and the human resource capacity in those hospitals," he said.
There have been growing concerns on the poor service delivery in the country.