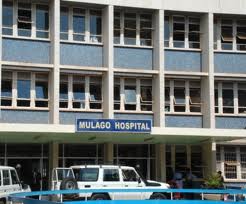 Mulago national referral hospital is grappling with a water crisis after supply was cut off over unpaid arrears.
The hospital authorities have now expressed fears of disease outbreaks like cholera and dysentery due to the shortage.
The hospital's water supply was disconnected by National Water and Sewerage Corporation (NWSC) on Tuesday over unpaid bills amounting to over Sh.6bn.
The hospital spokesperson Enock Kusasira says many wards are congested yet there is no running water in the toilets and bathrooms which puts the lives of patients in great danger.
Kusasira says the most affected sections include that in labour suit and some parts of Old Mulago.
Other government bodies like the Luzira Prison have also tested the wrath of the national water body over unpaid arrears in the recent past.
Dr. Silver Mugisha, the managing director of NWSC, revealed that government institutions owed the water body upto Sh30bn.