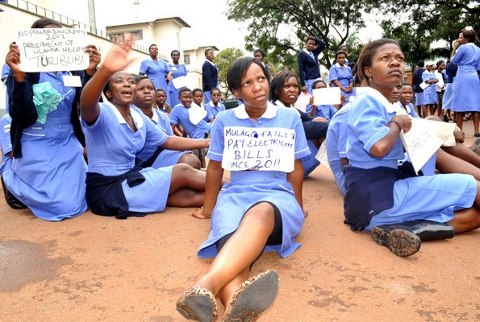 Over 130 enrolled nurses and midwives from Mulago hospital have today matched from Mulago to the ministry of health to demand their pay.
The nurses claimed that they had missed their salaries for six months after signing a one year contract with the ministry of health.
However the State Health Minister in charge of Dr. Elioda Tumwesigye has asked the nurses to formally petition his office for action to be taken.
But the nurses have vowed to lay down their tools until when they are paid their salary arrears.