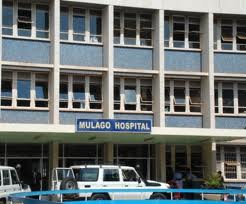 Days after water supply was reconnected at Mulago hospital, concern still remains over the low pressure which continues to affect the flow to some parts.
Supply had been disconnected by the National Water and Sewerage Corporation over unpaid bills totaling to over Sh.6bn.
It was later reconnected on Friday after negotiations between the two parties.
However, the hospital spokesperson Enoch Kusasira says the situation has not changed much.