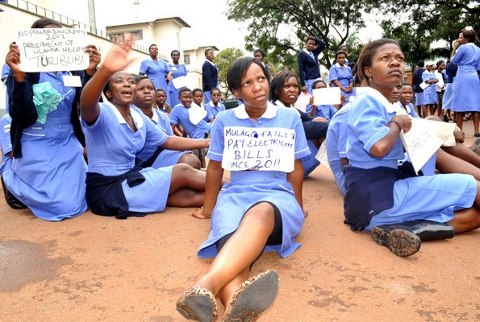 The ministry of health is calling for patience as it looks for funds to clear salary arrears for interns at Mulago hospital.
The ministry spokesperson Rukia Nakamatte tells KFM that they are aware of the gravity of the problem and are trying to speed up the payment process.
This is after intern health workers at Mulago hospital went on a sit down strike this morning over nonpayment of their facilitation.
The over 150 interns claim they have not been paid their Sh1.5m stipend since October 2014, making their work difficult.
The interns who include pharmacists, surgeons and nurses say they are required to work for over 12 hours a day which also leaves them no time to look for other means of survival.
Story by Diana Wanyana