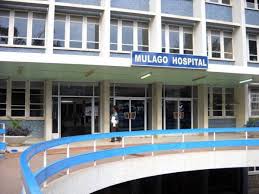 A 40- year old woman said to have been conniving with a health worker at Mulago national referral hospital to steal drugs has been arrested.
The suspect has been identified as Phoebe Nyangoma, while the health worker who is still on run has been identified as Rachael Kisakye.
The Officer in Charge of Mulago Police Post Hasim Kasinga says Nyangoma was found with malaria drugs wrapped in a T-shirt and a plastic bag.