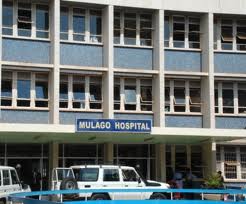 The break- down of the only CT scan machine at Mulago Hospital has left many patients stranded.
Some patients have now been transferred to other hospitals like Namirembe, Rubaga among others.
Most however, have had no option but to stick around with the hope that the machine will be fixed soon.
They have complained of the high charges at other hospitals which range between 250,000 and 300,000 compared to the 120,000 charged at Mulago hospital.
The hospital's deputy director Dr Doreen Birabwa Male dismisses reports that the machine has broken, explaining that it is only being serviced, a process that takes only 24 hours.
Dr. Male adds that the hospital has got only 1 CT scan and it is supposed to work on 40 patients a day, but due to a large number of patients received at the hospital the machine is over worked.