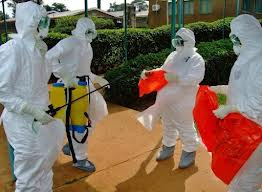 Mulago Hospital has cleared a suspected case of the Congo Crimean Hemorrhagic Fever.
The hospital had held the body of the body of a 27 year old woman who died on Monday as medics investigated reports that she died of the fever.
The hospital spokesperson Enock Kusasira says the body has been released from the isolation camp.
He says at the time of admission the deceased had severe headache, fever, and was vomiting blood, prompting the doctors to isolate her.
Kusasira however says all the tests carried out on the samples have proved negative.
The Congo Crimean Hemorrhagic fever was first reported in Agago district last week with several cases already being investigated by the ministry of health officials.