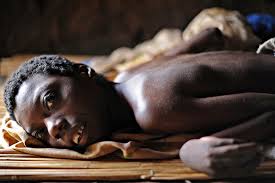 Hearing of the case in which government is being asked to compensate victims of the nodding syndrome has again failed to kick off.
Led by Kitgum District woman MP Beatrice Anywar, the group had appeared at the civil division of the high court this morning but the case was adjourned after the judge proposed that it be handled through mediation.
The suit that is before High Court Judge Stephen Musota seeks to have the victims compensated and given special treatment.
She also wants a special school for vocational training to be set up for these victims to help the build their lives.
Nodding Syndrome is a neurologic condition characterized by episodes of repetitive dropping forward of the head, often accompanied by seizures.