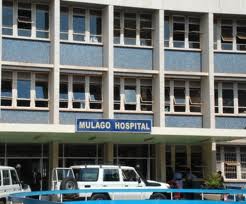 Nurses and midwives at Mulago Hospital have laid down their tools.
They are protesting against power cuts in their quarters.
The nurses say that they have not had power for days and complaints raised have fallen on deaf ears.
The nurses this morning stormed the hospital with placards carrying messages calling for an end to power cuts.
The 2nd Office in Charge of the police post Mulago Hospital, Richard Okello says that some of the nurses have been arrested for turning violent.
Details in our subsequent bulletins.