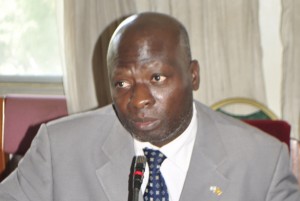 Officials from the Ministry of Health have today been thrown out of the Public Accounts Committee.
Led by the Permanent Secretary, Dr. Asuman Lukwago, the officials failed to answer queries related to the Auditor General's report ending June 2011, which pinned them on various issues.
Among them was the Shs. 3.6 billion that was advanced to various officers to undertake official activities but has remained unaccounted for.
Dr. Lukwago explained that the recovery process is ongoing however the legislators, among them Maxwell Akora and Paul Mwiru demanded that he produces a list of all the officers.