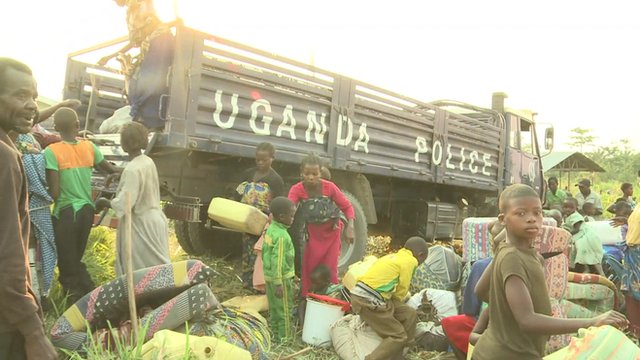 More restrictions have been slapped on Congolese refugees entering the country.
This follows confirmation of Ebola cases in Congo and fear that the refugees could precipitate its spread to Uganda.
The state minister for refugees and disaster preparedness Musa Echweru says currently no refugee is allowed into the country without thorough screening.
He says more restrictions are at the Bundibugyo border point through which many Congolese refugees enter the country.
He says the refugees' movement while in Uganda has also been limited to prevent those already in the country from going back home.
Uganda is home to thousands of Congolese refugees with many already in refugee camps and other resettlement centers.
Congolese Health officials confirmed two Ebola cases in the country sending panic waves through the neighboring countries like Uganda.
The Ebola outbreak has ravaged West Africa with over 1,6000 people killed so far.