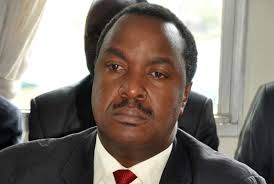 As the country marks the World Diabetes day today, medical workers have expressed concern that upto 80%of Ugandans suffering from the disease are unaware of it.
The state health minister in charge of General Duties Dr. Elioda Tumwesigye says many realize after getting symptoms which only manifest in advanced stages.
Tumwesigye says the public needs to go for regular check-ups for diabetes and other Non-Communicable Diseases to void preventable death.
The program director of Non Communicable Diseases at the ministry of Health Dr. Gerald Mutungi says the answer lies in increased sensitization.
This year's national celebrations are to be held in Nakifuma Mukono district.