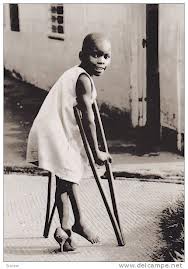 Uganda is on the right track to completely eradicate polio by 2018.
The World Health Organization adviser on immunization Andrew Bakainaga says once this target is achieved, it will help save hundreds of Uganda's children from the incapacitating but preventable disease.
Bakainaga says the disease still remains endemic and only such interventions can help to reduce it.
He says after the polio fight, next in target will be measles which is expected to be eliminated by 2020.
Only 256 polio cases were reported in 2012 compared to 350,000 cases in 1988.