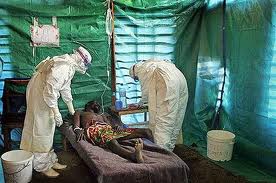 The Ugandan doctor who contracted Ebola in Liberia is out of danger.
The doctor only identified as Muhumuza contracted the deadly virus while attending to Ebola patients in the West African country.
The Uganda Medical Association spokesperson Dr. Ekwaro Obuku confirms that Muhumuza is steadily recovering and only waits to be discharged.
Early this month another Ugandan doctor who was working in Liberia at the time of the outbreak died of the hemorrhagic fever.
Dr. Samuel Mutooro became the third doctor to die from Ebola after Dr. Matthew Lukwiya and Dr Jonah Kule.