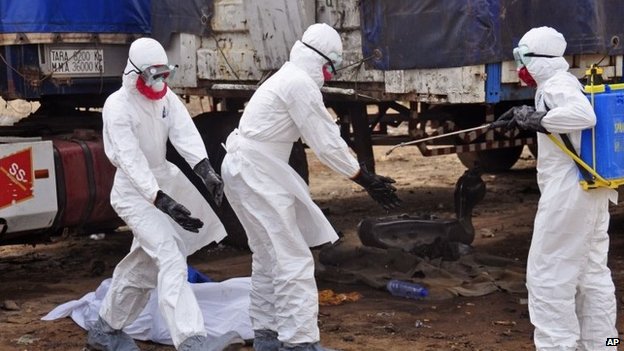 The Uganda People's Defence Forces has joined the Ministry of Health to increase awareness on the Ebola disease.
The UPDF Third Division Spokesperson Capt. Jimmy Denis Omala says the army is helping out in sensitizing the public especially along the Uganda-Kenya border on how to control Ebola.
He says the army is also providing security to all the health workers helping out in screening at the border points.
This comes at a time when a Ugandan doctor is receiving treatment at Germany hospital after contracting the deadly Ebola virus. Dr. Micheal Mawanda was working as a paediatrician at a hospital built by an Italian NGO in the Sierra Leon.
According to Dr. Jackson Amome, his hospital was requested by government to take the lead in providing care at the Ebola treatment centre a few kilometers away.
Ebola is transmitted through close contact the patients and objects.
The Ebola outbreak in West Africa has so far claimed over 3000 lives.