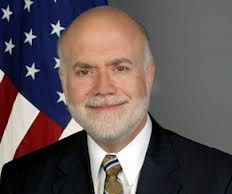 The United States government has asked Uganda to invest more in the fight against HIV/AIDS.
This comes as the country marks the World AIDS day today, under the theme, "Zero Infection, my responsibility", and main celebrations to be held in Kabarole district.
The US Ambassador to Uganda, Scott Delisi says government's move to establish an HIV Trust Fund to increase domestic funding is a step in the right direction.
Delisi says it is essential that the Ministries of Health and Finance manage the fund efficiently and ensure that resources are targeted toward high-impact interventions and key populations that will control the epidemic.
This comes a few weeks after the U.S. President's Emergency Plan for AIDS Relief announced new funding for the Global Equity Fund to document how stigma and discrimination.
The Global Equality Fund was launched in 2011 to advance the human rights of LGBT people around the world.
Meanwhile, the Director General Uganda Aids Commission Dr. Christine Ondoa says though there have been great strides in eliminating Mother to child transmission, the infection rates among married couples, youth and commercial sex workers remain high.
Ondoa says government has set a target to have Zero new infections by 2030 though the access to HIV services remains low in rural areas and islands.
The celebrations come at a time when Uganda is ranked 2nd to South Africa among the African countries and among the 15 countries across the world with the highest HIV prevalence rates.