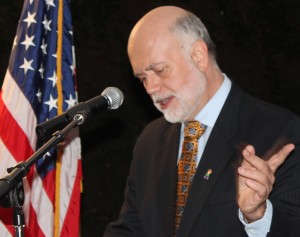 The US government says it will maintain funding to HIV/AIDS related projects in Uganda despite the passing of the anti-homosexuality law.
The Head of   Public Affairs at the US Mission Daniel Travis however admits that the law presents numerous challenges in their health operations.
He says they will maintain the 323 million-dollar funding to support interventions that curb the spread of HIV.
He says 60 per cent of the money will go towards treatment, while 40 percent will go towards interventions like safe male circumcision among others.
According to Travis, the law will to some degree hamper their work, urging the government to provide some detailed implementing regulations to ensure that they continue with their work and reach out to those who need their support.