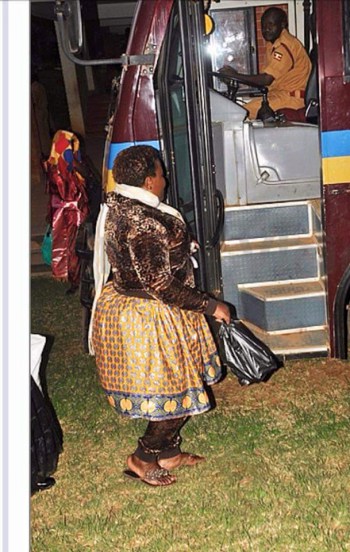 Golden Band artist, Catherine Kusasira has been released on a bail in the latest sprouting events. Kusasira who slept and woke up on the rusty floors of Kigo prison located in Entebbe has to been granted bail.
Kusasira has been granted a cash bail of Uganda Shs.500,000 and her sureties have been asked to pay a non cash bail fee of fifty million Uganda shillings.
Amongst Kusasira's sureties are head of the Performing Artistes and Entertainers Association, Andrew Benon Kibuuka and Entebbe LC1 Chairman, commonly known as Figo.
However Golden Band manager, Musa Kavuma many of whom refer to as "KT" has attributed this saga and ordeal to the never ending fights in-between musicians.
Kusasira was remanded to Kigo prison yesterday by the Entebbe Magistrates Court.
Origin of the troubles
Late last year, Kusasira introduced songwriter Lyto Boss to tycoon Captain John Kassami's Fusion Band, which is based at his Water Front Beach in Entebbe.
He had a song for the band, and it was decided that songbird Iryn Namubiru who is a lead vocalist in the band is the one who could do justice to it.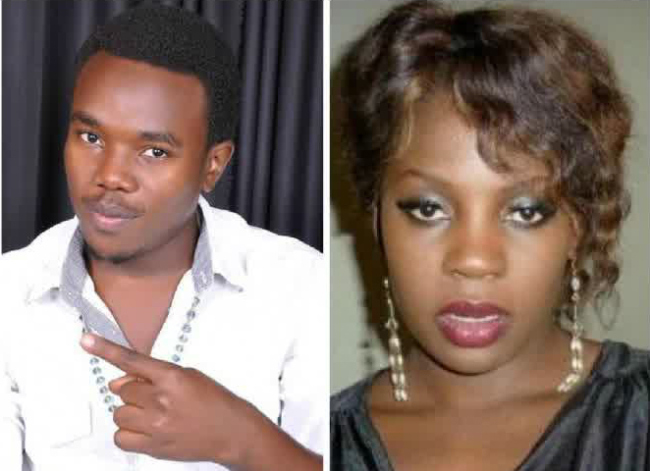 Lyto Boss didn't hear from Fusion again until he heard the song titled Anjagala on the airwaves and decided to legally take on Iryn Namubiru for copyright infringement.
Meanwhile, Fusion Records manager Farouk Muyimbwa says he paid Kusasira Shs1m because she is the one who introduced Lyto Boss to them, and he accuses Kusasira of fraud.
Lyto Boss on the other hand says he knows nothing about the Kusasira issue and that his case against Namubiru is still pending.
Namubiru also says Fusion is handling the issue because they are the ones that procured the song.