Phillip Akugizibwe, aka Selecta Phila, a third year student of Architecture at Makerere University, is a lucky and talented man. Phila emerged winner of the just concluded KFM radio presenter talent search which attracted more than 640 entries.
Phila was unveiled at Club Play last Friday evening and he was immediately welcomed into the family by Monitor Publications MD Tony Glencross, who presented him with a winner's certificate.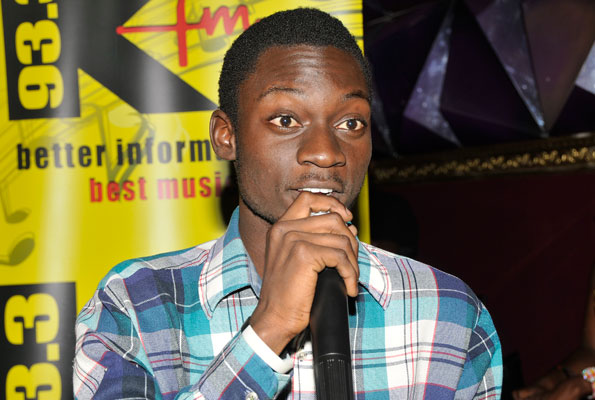 Well, like they had promised, KFM management will not be wasting any of their latest employee's time, and he is set to start serious business tomorrow.
Phila will be the host of the New Music Club (#NMC), a new show that will run every Saturday from10:00am-12pm.
#NMC will feature interviews as well as exclusive new releases for both upcoming and established artistes, the latest Ugandan music and superstars.
And while at it, Phila will have the challenge of proving to his fans that he is the best man for the job. Tune in to Selecta Phila tomorrow between 10am – 12pm and let us know what you think.