Two children have this morning died in a house fire at Wampamba zone in Wobulenzi Town Council, Luweero District.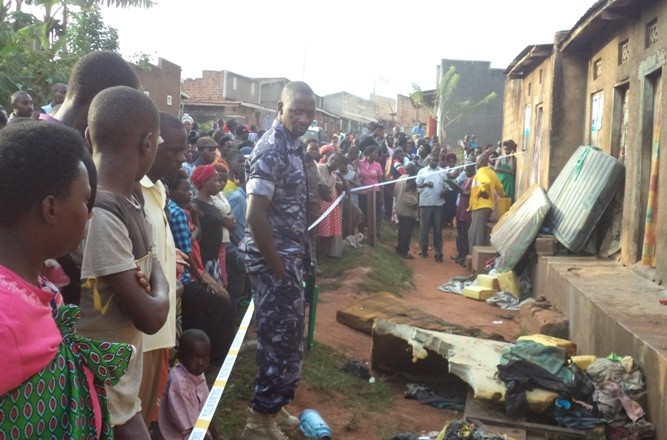 According to eye witnesses, the fire resulted from the candle which the mother of the deceased had left burning as she made prepare pancakes about 200 meters way from her home.
The police officer in charge of Wobulenzi Police Station Viany Buyinza says the children could have died of suffocation as the room in which they were sleeping had poor ventilation.
The deceased are identified as 1 year old Fred Mayanja and 4 year old Fiesta Mayanja.