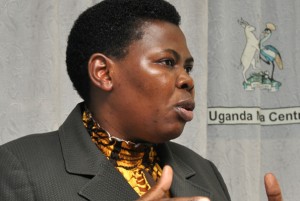 Cabinet has approved the adult literacy policy in a move that is meant to improve the quality of adult education.
Addressing journalists at the Media Center this morning, Information minister Rose Namayanja said this will help streamline adult literacy in the country.
She noted that for long, the has not been an organized curriculum for adult literacy contributing to the high number of illiterate adult Ugandans that currently stands at 6.9 million.
Northern Uganda has the highest number that accounts for 36% of the illiterate population.
Namayanja however says that with this policy in place, more adults will be able to access formal education.
She is also hopeful that this policy will also improve the general quality of education in the country in line with the vision 2040 objectives.