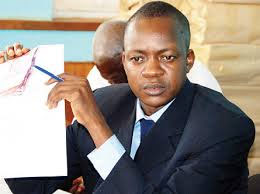 Kampala Capital City Authority (KCCA) has closed five buildings over poor sanitation.
According to authority spokesperson Peter Kauju, the decision to close the buildings follows a three- month inspection exercise.
He says their findings indicate that several businesses and commercial buildings including Kyadondo Rugby Grounds, Lugogo Cricket Oval, and Nateete Shopping Centre among others do not meet the health standards stipulated in the Public Health Act.
Kauju adds that the proprietors of these facilities were given several warnings and time to improve sanitation in vain.
He says that some owners of commercial buildings have converted toilet facilities into shops to maximize profits, thus denying their tenants places of convenience.