By Malik Fahad
14 people have died in an accident along Mbarara- Masaka highway when a speeding commuter taxi collided with a Fuso truck.
There are fears that the death toll could rise.
The accident occurred at Kyabagonya Village about 7 kilometers from Kyanzanga Trading center in Lwengo district.
The accident believed to have been caused by a cow that was crossing the road involved a commuter taxi registration number UAU 710U.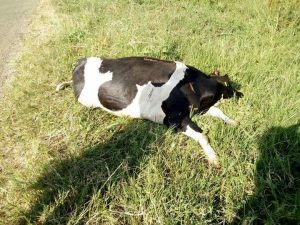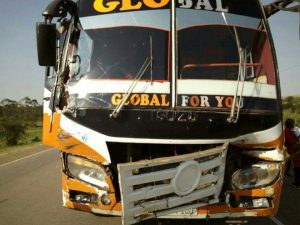 According to eye witnesses the driver of the commuter taxi tried to avoid knocking a cow that was crossing the road and hit head on the commuter taxi that was carrying passenger from Lyatonde to Kampala.
Scovia Birungi, the Masaka Region Traffic Police commander has confirmed the accident saying that at least 12 people that were traveling in the taxi died on the spot.
Two other people that died were pedestrians.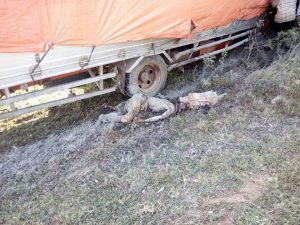 She says that they have fears that the number is likely to increase since those that were rushed to hospital are said to be in critical condition.
She has blamed the accident on speeding and reckless driving by the commuter taxi driver saying that he could have saved the passengers if he was not speeding.
The injured people have been taken to Masaka region referral hospital and the bodies of the deceased have been taken to the hospital mortuary.