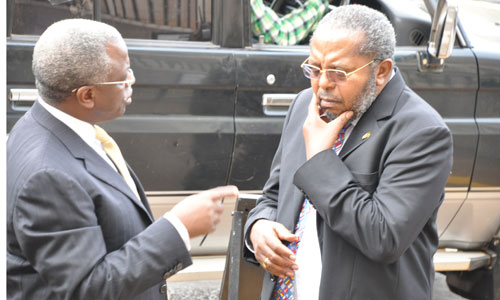 As NRM Members of Parliament prepare to go for yet another caucus meeting this afternoon, sentiments on the resignation of Bank of Uganda governor, Prof. Emmanuel Tumusiime Mutebile are still divided.
A section of the MPs want the governor penalized for sanctioning the inflated payment of over 140billion Shillings to city businessman Hassan Basajjabalaba.
Prof. Mutebile, who is under pressure from MPs and sections of the public to resign, recently asserted that President Yoweri Museveni, who appointed him, is the one only who can fire him from his position.
The NRM MPs are expected to sit this afternoon at 3pm at parliament to give a final decision on the fate of Prof. Mutebile.
Kibale County MP, Frank Tumwebaze who spoke to KFM  says the governor should not be penalised on collective responsibility, adding that he should not be asked to resign for the sake of it.
Bunyaruguru County MP Benjamin Cadet says the disagreement arises from the fact that there are implicated officials who have been exonerated, creating fears of victimization against Mutebile.